Let's talk about safety, because someone has to
At first I thought, "Is it too early for an article on this?" Then I realized on some levels it's too late. Nevertheless, it's a conversation we need to have. Are we safe when we stand up paddle board?
The warning shot
It started when Zbigniew Moryn, from Poland, was reported missing August 13th in South lake Tahoe after his board, paddle, pfd and GoPro was found by a boater. They found a selfie on the camera and "thanks to the public's response they have now tracked him to Missouri, 1,800 miles away, where he was carrying on his travels, blissfully unaware of the efforts to find him." (read more)
People conducted searches and local resources were stretched to rescue or recover the missing paddler. When he rented his board, he simply left his name as Moryn and paddled out. I'm sure you're thinking, "what an idiot." Like I was. Why didn't he go back and tell the shop? But then, you find out what really happened.
The SF Gate reported that he "had given up the equipment for lost after he was knocked off his board by the wake from a large boat while not wearing his life jacket." Luckily he made it to shore. Who knows why he didn't let the shop know. But this could have gone a completely different direction.
Then, Death strikes South Lake Tahoe
Last week, they had the funeral for Carlos Francies, a Contra Costa County sheriff's deputy who drowned while attempting to save a friend on Lake Tahoe. According to the San Ramon Patch, "Francies had the day off and was spending it with his girlfriend, sister and friend at El Dorado Beach in South Lake Tahoe, where they rented kayaks and paddle boards, according to the South Lake Tahoe Police Department. All four were roughly 100 feet from shore when strong winds gusting at an estimated 40 miles per hour knocked Francies' sister off her kayak. A friend, who was close to her, jumped into the water to help but as he pulled her up, his own kayak drifted away from him. After helping her onto her kayak, the friend began to swim with a paddle in his hand to his kayak, police said…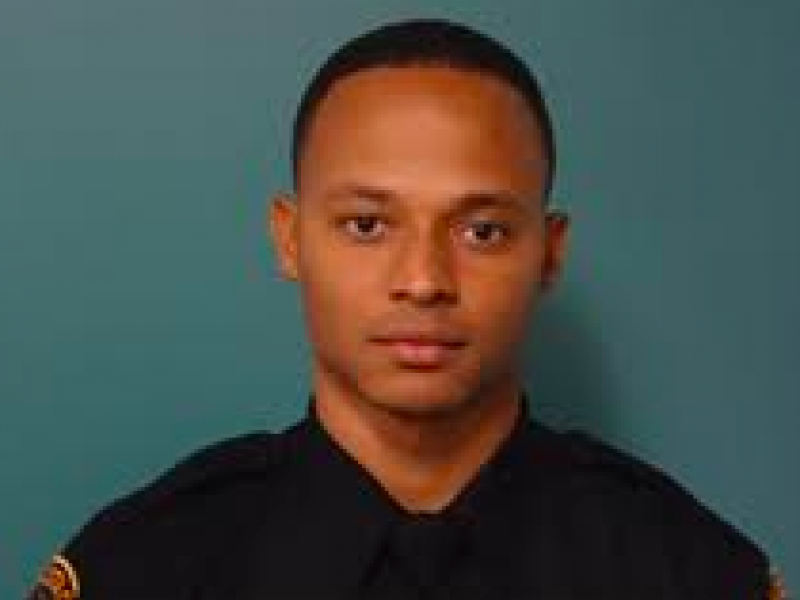 To Francies, it looked like he was in distress. Francies jumped into the water and began swimming to his friend but he faltered and fell into distress instead, police said. He called out to his girlfriend to toss him the life jacket from her paddle board. She threw the jacket but strong winds kept it far from Francies' reach. She jumped into the water to retrieve the life jacket and saw Francies sinking, police said. She caught a hold of him before he sank completely, but police said it appeared that he had become unconscious…
Sheriff David Livingston said in a statement that Francies died doing what he was sworn to do by putting himself in harms way to protect the lives of others." (read more)
The paddlers weren't leashed to their kayaks or boards. Francies obviously wasn't on a paddle board, and had neither a pfd or anything to be attached. Francies was 30 years old.
One-week later, the loss of Andres Pombo
As many of you have following, Andres was paddling in the Columbia River Gorge on Friday, August 22 with friends. It was their third practice run for the Columbia River Challenge. Andres and his friends stopped 3 miles from the finish line of the race course to take photos. They were by all accounts paddling in epic downwind conditions. All-time fun, Disney-world-ish downwinding. Andres broke off from the group to check out the Washington side of the Columbia River. That was the last time they saw Andres.
His rider-less board with GoPro and his hydration pack were recovered. Soon, the Sheriff's office and friends began the rescue effort. The GoPro shows Andres falling off his board. Andres goes in one direction. The board goes in the other. Apparently, the footage shows him swimming after the board, but disappearing in the distance. Andres was not wearing a pfd or a leash.
The water temperature was in the 50s. The air that night was in the 40s. In search and rescue there is an 8-hour water and 24-hour land window within which rescue is a possibility. After that, finding the person alive is highly unlikely. We hope Andres shows up in Miami like the Polish tourist showed up 1800 miles away. This is a tragic accident. And in an inherently dangerous sport, it was only a matter of time before something like this happened. Andres was 20 years old.
What do all of these stories have in common?
In each of these situations, people were separated from their equipment. No leashes. Windy conditions—Conditions were such that it was impossible for them to safely reach to their boards. In one case, Carlos Francies, a Contra Costa County sheriff swam to help and made the ultimate sacrifice. In the other two cases, paddle boarders Zbigniew Moryn and Andres Pombo were not able to reach their boards. Moryn was fortunate enough to be able to reach land and find his way to safety. Andres wasn't so lucky. Separation from your equipment can mean death.
Leashes
Optimally, shops who rent boards should make sure renters have the basic skills and knowledge to use the equipment safely. It's not perfect. Sometimes it's not possible. People pick up boards and head to the lake, just like they do snowboards and head to the mountain. However, there are many things that you can not rent unless you are qualified to use them. Heavy machinery for one. Thankfully.
I'll call myself out on this one. A few weeks ago, I went to the Cayuga Lake SUP CUP. They had a leash rule. I had no idea it would be required and huffed at it. BUT, I put it on and headed out. Rules are rules. The wind picked up and started blowing in the 20 mph range.
If I had fallen off my board and was unable to retrieve it, any of the following things could have happened:
A fellow paddler has to end or suspend their race to help me
I'd have a long swim back and would have to somehow find my board
The race safety boats have to use resources to retrieve me.
I drown
The bottom line is there isn't a single situation where not having a leash helps. Leah Cameron, a 22-year old surfer used her leash as a tourniquet in a freak surfing fin accident on a small day (read more). Alana Blanchard's father used the leash as a tourniquet when Bethany Hamilton was attacked by a shark, taking her arm, saving Hamilton's life (read more). You can use it to tow someone, be towed by a boat.
Granted, there are many situations where leashes are dangerous: Specifically in whitewater river paddling, but even there, they have whitewater-specific options. Those are separate discussions.
Personal Floatation Devices
I admit, I took the CO2 cartridge out of mine at an airport and never put it back in. I usually stuff it in my hydration pack. I rarely wear a leash. I am an idiot. While I don't like the idea or anyone telling me what I have to wear while paddling, I have no problem with making this decision for myself and strongly recommending it to anyone I paddle with or see paddling.
There are low-profile, light and comfortable options available. NRS, Astral, MTI. There are so many options.
How personal floatation devices help: 
If you are unable to float or tread water, they can keep you above water
If someone else is in distress, you can offer it to them until help can arrive
You can use it to pull someone in distress on your board
Either we do something or they will
If we as a sport, an industry, and a tribe don't take steps to self-regulate, the federal government will come in and dictate the rules. We need to step up and say we need to be safe. If we don't. it won't take long and as with so many other issues, the people writing the legislation will have very little knowledge of what a paddle board is aside from seeing Taylor Swift in a bikini on a People Magazine cover while buying a box of wine in a supermarket check out line. Scary.
Is this the new look of stand up paddle boarding safety? Full inflatable suits? You know legislators will make us inflate our pants if we don't do something.
The discussion begins
This is simply the start of a discussion. Not right. Not wrong. Just the beginning. We have to answer the question, "How are we going to stay safe and keep new stand up paddle boarders safe?" We need to get a good answers and stick to it so we don't end up looking like the State Puff Marshmallow Man.
Paddle Monster Newsletter Signup